Visualize your Cloud Architecture
Instantly create AWS diagrams using our smart canvas. Model your real AWS environment with our 2D/3D auto-layout and scanning capabilities. Once created, you see live data about your AWS resources such as health status and security posture.
Founded by experts in security and cloud who previously built products at: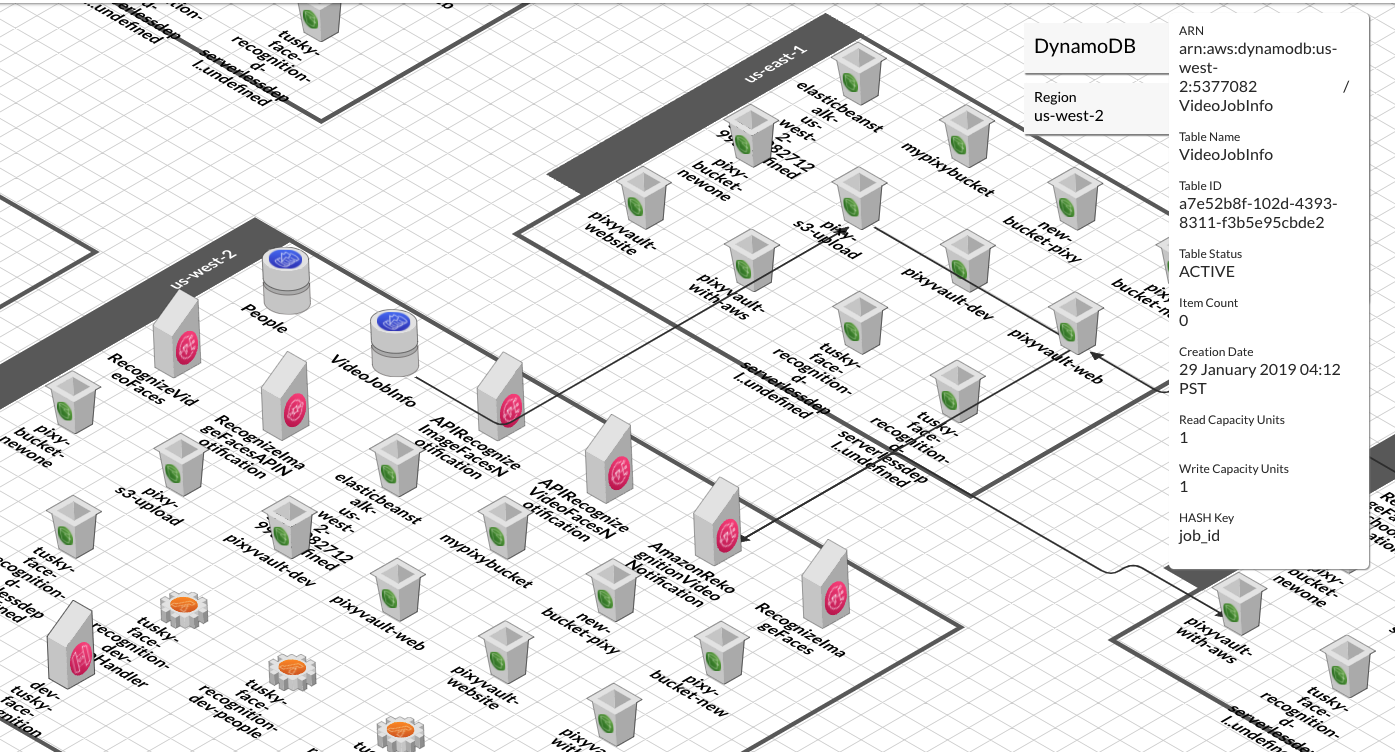 See infrastructure details in real-time
View the configuration of your EC2, ELB, Lambda, RDS, DynamoDB, Kinesis, Redshift, CloudFront, Route 53 and 40+ more as you click through the diagram. See the encryption settings of your S3 buckets, the availability of your RDS databases, the size of your EC2 instances, and more!
Manage cloud risks like a team 10x your size
Teams like yours are overwhelmed by the sheer volume of work in front of them. Take control with scalable security testing that makes life easier for your security team. Reclaim the hundreds of hours your team spends chasing down false positives with features that confirm which vulnerabilities are real threats.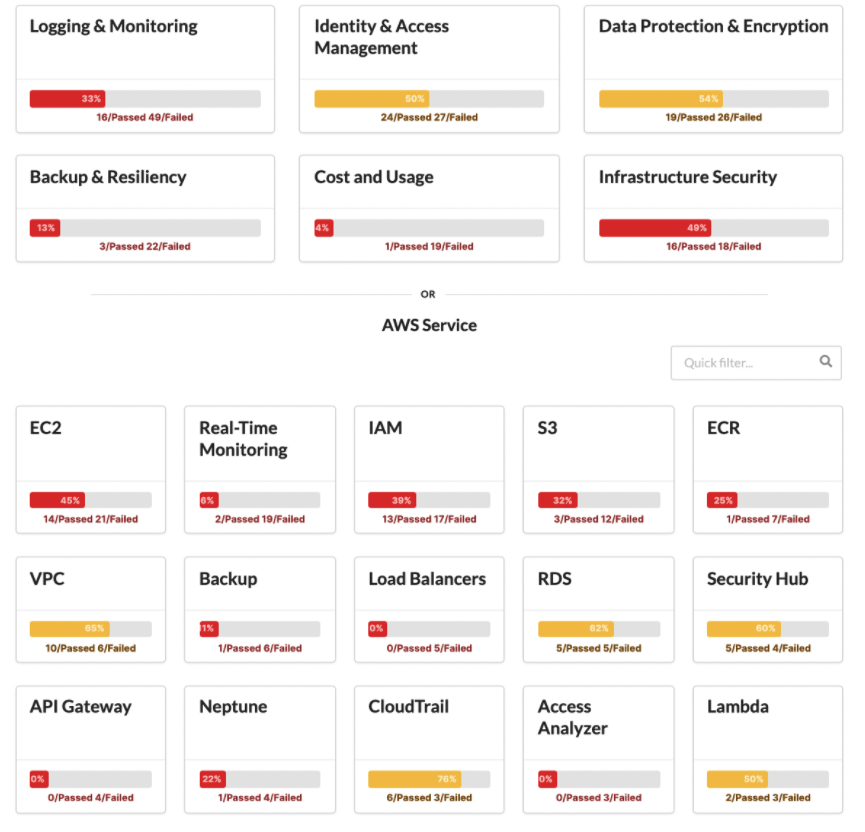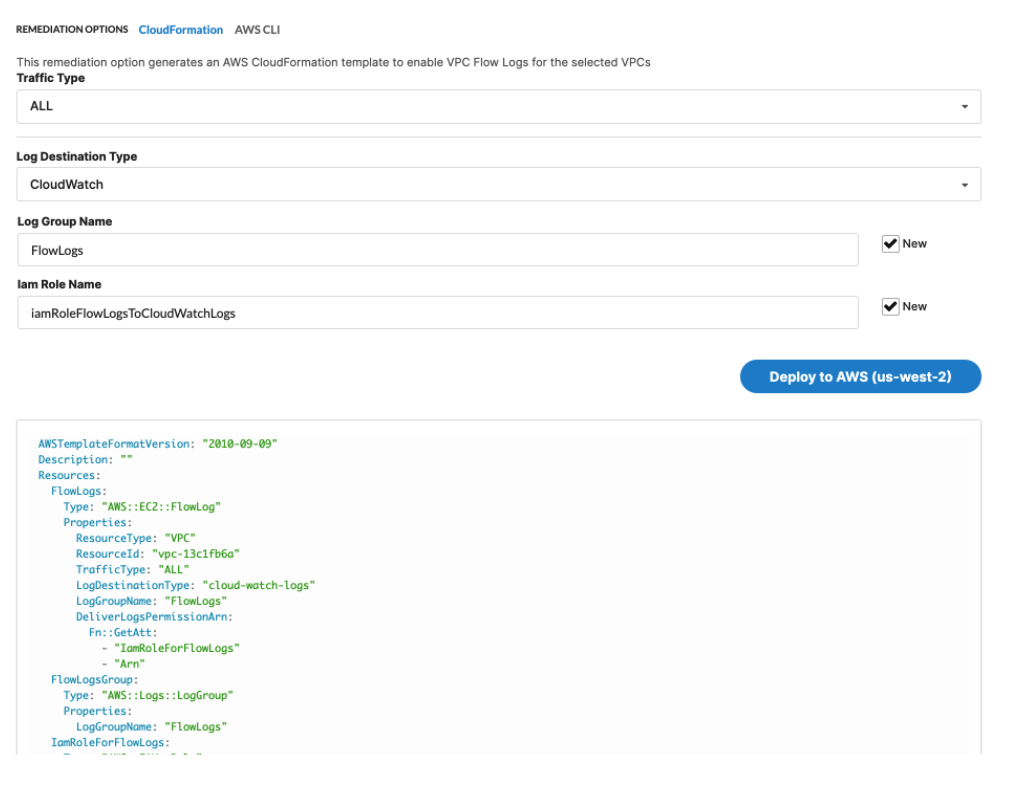 Automatically Remediate AWS Resource Findings
Automatically generated configuration templates to resolve findings Support for CloudFormation and AWS CLI (Terraform support coming soon)
Compliance and Detailed Reports
Back-up status, Resiliency and Public Resources
CIS AWS Foundations Benchmark
PCI DSS v3.2.1
HIPAA
RBI Cyber Security Framework
Canada GC & PBMM Controls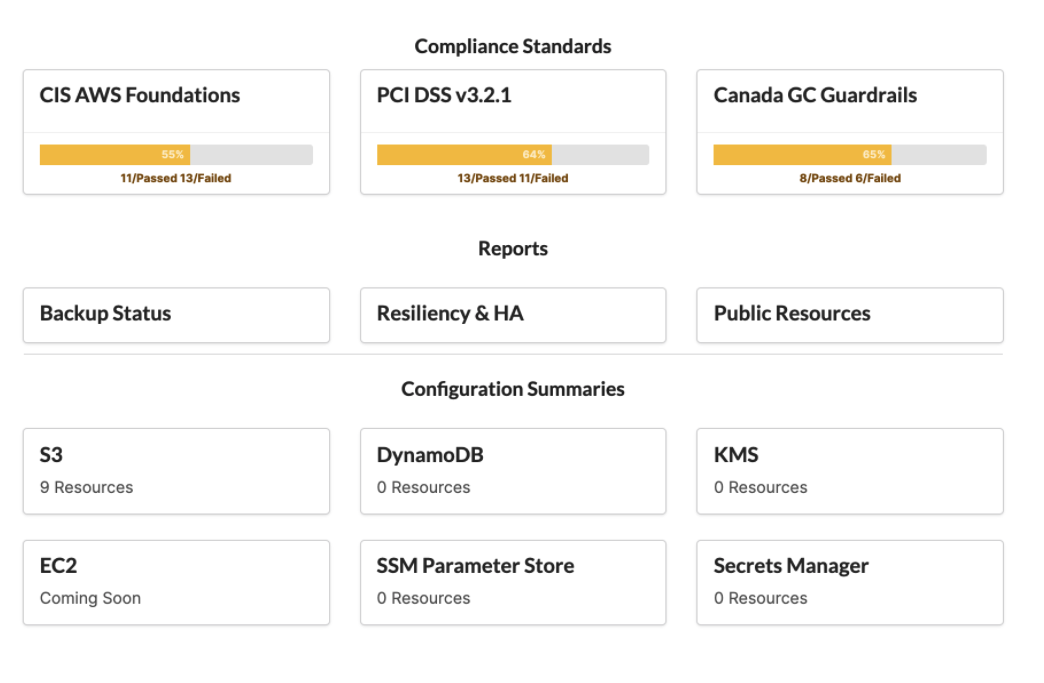 Security Posture Assessments & Email Summaries
Remain up-to-date on your security posture with automated assessments and weekly summaries in your inbox.
Quickly review latest at-risk resources, account spend, and more
Run assessments automatically on a schedule for the latest results
High performing teams use the AWS Well-Architected Framework
Each of the five pillars include a number of unique design principles to help your team build and maintain your systems efficiently. PatchDuty provides custom recommendations and remediations within 5 minutes, without the need for expensive cloud consultants.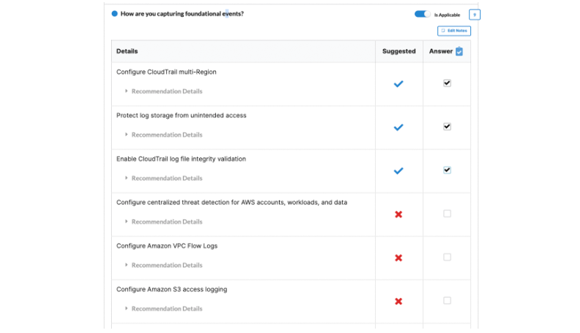 Why do Architects, Managed Service Providers and
Cloud Security professionals love PatchDuty?
Visualize and breeze through the AWS Well Architected assessment with on-point recommendations and auto-remediation
An end-to-end cloud security solution for your DevSecOps, Architects and Cloud Engineers
At each point in the job cycle, we've built the essential features that service professionals love. Watch the video to take our product tour.
Upfront Pricing
Why pay cloud consultants $200 per hour, if you can have 24/7 access to an intelligent cloud infrastructure advisor system every month, for an hour's price?
1 one-time import and assessment.

1 automatically generated account diagram.

Create up to 10 custom diagrams.

Access to pre-made templates.
Start For Free
PCI, CIS, HIPAA, and more!

Automatically refreshed environment diagrams.

Personalized, auto-remediation templates.

AWS well architected assessments.
Start For Free